(Imagine hip hop beats in your head)
I got pages
that go on for ages
451 fahrenheit cos my binding's tight
pull back the covers and climb inside
with the content I'm crammed with
keep you terrified
uh huh
yeah
to me the publishing game
it ain't no thing
whether you bind perfect
or with a ring
keepin' it black n' white
'cause it's more real
showing…
uh huh yeah what up
my total skill.
uh huh
yeah
I'm a pen master
spell caster
don't got no wizards hat
use a motorcycle helmet
it's faster
drawing runes and spells to scare ya
I'm a rockin' solid mutha
And I just don't care yeah.
(lyrics from Street Zine Machine by Hipper Hopper JB Bopper MC © 2011)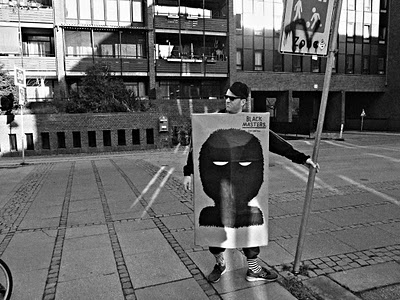 Him no prick get me.
Photos by Rasmus Stolberg